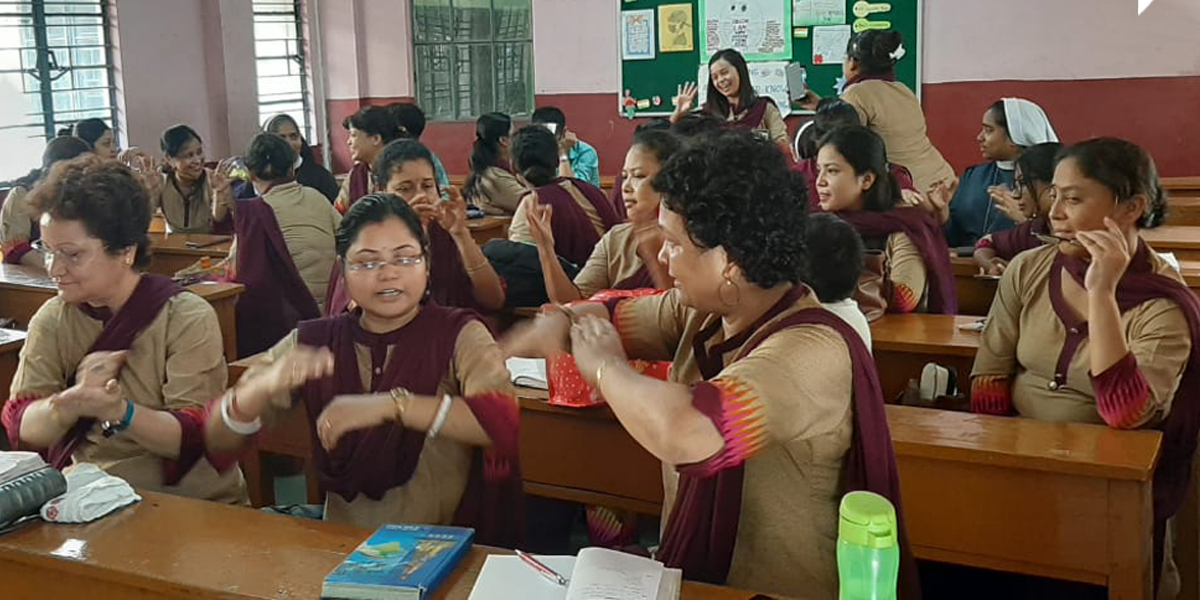 Sign language is a visual, gestural, and body language-based medium of communication that helps people with hearing impairments interact with both speaking and non-speaking people.
CBM India Trust has extensively contributed to developing the Indian Sign Language (ISL). One of the main contributions was the publication of the Indian Sign Language Dictionary. In 1997, CBM conducted a seminar on "Total communication- Rights to choose", which led to the concept of Indian Sign Language (ISL) Development. This seminar also initiated an effort to develop a standard sign language dictionary for the Indian deaf community.
During 1978-80, the first Total Communication research project for Deaf or Hard of Hearing individuals prepared the ground for a book named "Talking Hands," which featured information about sign language with 2500 signs. The first version of the Indian Sign Language Dictionary in English was released in 2001 by the Ramakrishna Mission Vivekananda University in association with CBM.
The second and third bilingual editions of the ISL Dictionary were published in English-Tamil and English-Hindi, respectively, in February 2015 and 2016. The dictionary aims to promote the use of ISL to enable effective social interaction for people with hearing impairment. The Indian Sign Language Dictionary also has an Android version with videos of signs and words from the ISL lexicon.
CBM supports inclusive education and has collaborated with several inclusive and special schools to build and deliver education using sign language. CBM India collaborates with more than 15 schools across Tamil Nadu, Telangana, Maharashtra, Uttar Pradesh, Assam, Meghalaya, Tripura, and West Bengal and has trained over 25 sign language teachers.
The Indian Sign Language Dictionary is available for download here