Career
Prospects
The take-home value that CBM provides its employees is remarkable:
Contributing and partnering with CBM's work in bringing positive change to the lives of persons with disability
Being a part of a rich culture with values
Career growth and development
At CBM, we treat people as individuals, and we are committed to providing everyone the opportunity to fulfil their potential.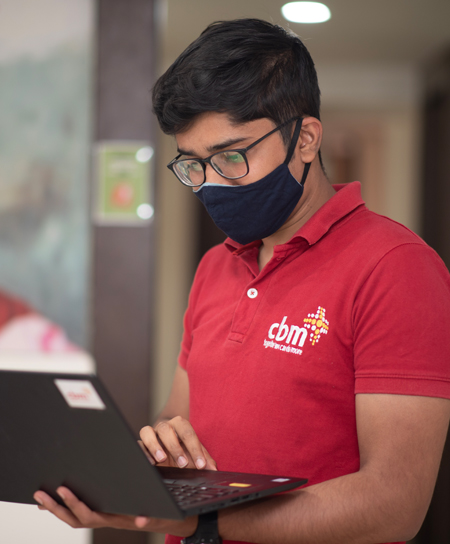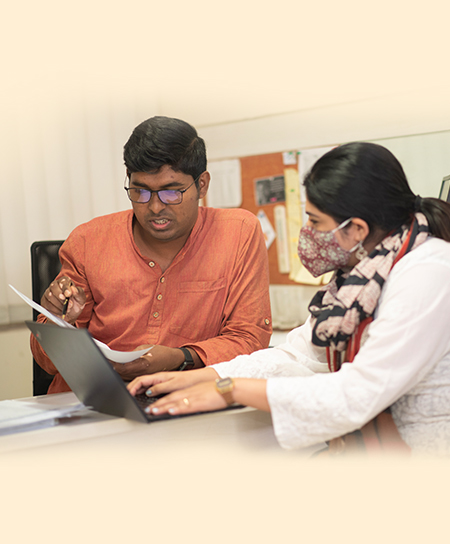 Why Intern with Us?
Work with us to learn how to identify and break down society's barriers, one brick at a time, to maximise the quality of life of an increasing proportion of persons with disabilities and those at risk of disability. You will gain first-hand knowledge regarding the complex social issues that generate these barriers in the country.
At the end of our internship programme, you will not only leave with a rich on-field experience but also an understanding that helps you perceive social conditions in ways that many can't.
Checklist to intern with us:
Programme Development, Implementation, Monitoring, Evaluation, and Learning
Fundraising, Communication, and Branding
Organisational Operations and Human Resources
Research in Social Development
If you fit the bill, then connect with us! Let us help you create change, today!
Even if you do not find any suitable roles right now, and you feel you can contribute to our organisation, drop us an email with your CV at info@cbmindiatrust.org We will get back to you when the role opens up.